October 21, 2008
Chicago's Ten Best Pizzas 2008
There was a bit of dispute over my last Best Pizzas list, as I expected there would be. It is a Chicagoan debate that has gone on for generations and will continue probably forever. So, just to add more fuel to the fire, here is another list of Chicago's ten best 'pies' (courtesy of Citysearch and Yelp).
Honorable Mention: Gino's East. If you enjoy reading, the walls here provide plenty of material.
10. Pizzeria Uno. The one, the only, the original. Loosen your belts now.
9. Piece. These very non-Chicago-style slices are simply delicious.
8. Home Run Inn. This old neighborhood tavern offers the #1 selling frozen pizza in the city.
7. Coalfire. Don't worry; your pizza is supposed to come a little burnt.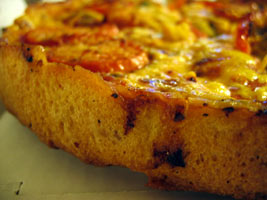 6. Lou Malnati's. If you're going to have deep dish, you might as well get it straight from the man who invented it.
5. Giordano's. Both the thin-crust and deep-dish are excellent at this spot just off the Magnificent Mile.
4. Pequod's. The crispy, caramelized deep-dish crust is unforgettable.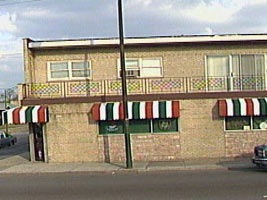 3. Art of Pizza. Despite its humble appearance, the great deals here are not to be overlooked.
2. Vito & Nick's. The d'cor may not be pretty, but the pizza looks (and tastes) darn good.
1. Aurelio's. This huge restaurant has been full of loyal regulars for over 30 years.