Selection of Chicago Restaurant Top Lists
Selection of Chicago Entertainment & Recreation Top Lists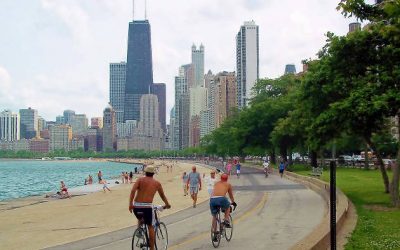 The winter months can often be pretty brutal in Chicago. Many days are spent hibernating rather than enjoying everything that the city has to offer. When April and May finally make their way around again, everyone is surprised that they did not freeze to death and...
If you're in the San Francisco area, get the best SF burger at Pearl's Deluxe Burgers!
And if you're in Washington, D.C., visit the award winning Mitsitam Cafe at the Smithsonian for authentic Native American dishes.