Selection of Chicago Restaurant Top Lists
Selection of Chicago Entertainment & Recreation Top Lists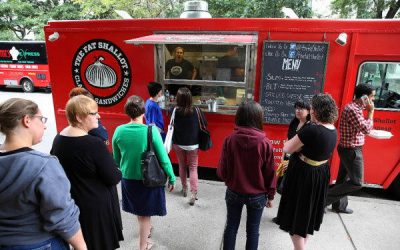 Sitting down at a restaurant is not always the most convenient way to grab a bite to eat and fast food is not always appetizing. Chicago food trucks roam throughout the city to offer a welcome change to the normal food options. Beware, once you find a truck that you...
If you're in the San Francisco area, get the best SF burger at Pearl's Deluxe Burgers!
And if you're in Washington, D.C., visit the award winning Mitsitam Cafe at the Smithsonian for authentic Native American dishes.