Selection of Chicago Restaurant Top Lists
Selection of Chicago Entertainment & Recreation Top Lists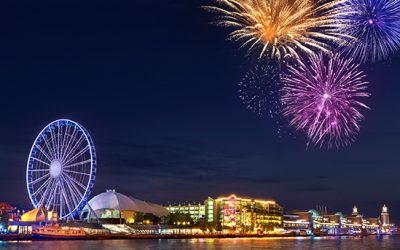 Most Chicagoans can tell you that you haven't experienced everything that the Windy City has to offer if you haven't spent some serious time at Navy Pier. It's earned its place as the top tourist and leisure destination in the entire Midwest, with more than 8 million...
If you're in the San Francisco area, get the best SF burger at Pearl's Deluxe Burgers!
And if you're in Washington, D.C., visit the award winning Mitsitam Cafe at the Smithsonian for authentic Native American dishes.