Selection of Chicago Restaurant Top Lists
Selection of Chicago Entertainment & Recreation Top Lists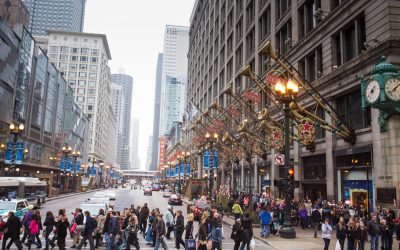 Native residents and tourists alike know that Chicago has some of the best places to shop in the world. Chicago's Michigan Avenue, also known as the Magnificent Mile is most certainly among them. Michigan Avenue has everything you could need, from clothing and...
If you're in the San Francisco area, get the best SF burger at Pearl's Deluxe Burgers!
And if you're in Washington, D.C., visit the award winning Mitsitam Cafe at the Smithsonian for authentic Native American dishes.