So you're coming to Chicago, and looking for things to do? We're glad you're here and this article represents the collaborative efforts of the staff here at The Chicago Traveler :: we want you to enjoy our great city. With that in mind, here are the Top 10 Things to Do in Chicago.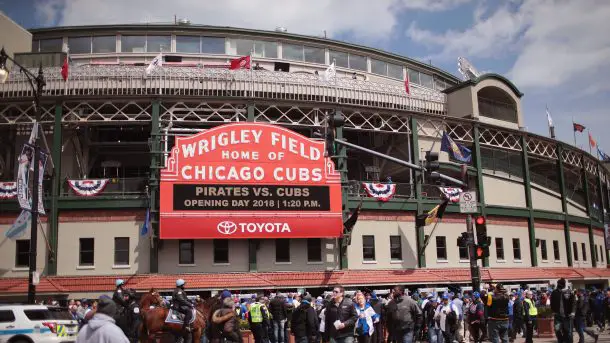 Pro Sports :: If Chicago is known for anything, it's passion for our sports teams. Whether it's Da Bulls or Da Bears, the Cubs, Sox or Blackhawks, you're sure to enjoy "our boys." In fact, some of what makes seeing a game in Chicago so much fun is watching and hanging out the spectators rather than the game itself.
You'll know what we're talking about if you sit in the bleachers at Wrigley and drink an Old Style with 5,000 of your closest neighbors. Speaking of Wrigley, some of the best places to watch the game aren't even inside The Friendly Confines. The Wrigely rooftops are incredible in the spring and summer and offer preferred service to guests and groups. In addition, the Wrigleyville area itself has some of the coolest bars in the city :: all outfitted with big screen HDTVs showing the games live. Read reviews of the top betting sites for USA residents at BettingSitesUSA.net and find out where you can bet on the Cubs online.
Deep Dish :: Yes, of course we're going to mention the pizza. We recently wrote out Top 10 Pizza Places In Chicago article, but there is a lot more to it than just great eats. Many visitors spend an entire week on a Chicago pizza tour. It's a great way to see some of Chicago's best neighborhoods while seeing for yourself just who makes the best pie :: you may even begin to like some of our thin crust offerings as well :: say it ain't so!! By the way, there's a lot more to pizza outside of the crust – it's the sauce that really makes the pie! Tell us what you think.
Michigan Avenue :: If you're into shopping, then Michigan Avenue is your destination in Chicago. But there area also other great areas that we like to browse when we can and one of them is Wicker Park. If you're into vintage clothing, Wicker Park is the place to start. Another great place to find cool stores is Oak Street, which is pretty close to the Mag Mile. There you're find men's and women's fashions, as well as kids. There are also some nice bridal shops and salon and spa.
Navy Pier :: One of the best ways to enjoy the beauty of Lake Michigan, the Navy Pier has become a major attraction for Chicago visitors over the last century. With dozens of shops, restaurants, live-theater attractions, IMAX, botanical gardens, and more, there's easily an entire day's worth of experiences right here.
Shoreline Sightseeing :: To really see Chicago from a different angle, Shoreline Sightseeing is the way. They offer tours of Lake Michigan, which provide phenomenal views of the Chicago skyline. If you want to get up close and person, take a river tour (Architectural Tour in-particular) to learn the history of the industrial giants towering over you. If you want a quick, yet enjoyable jaunt' skip the yellow taxis and utilize their water taxis to get across town.'It'runs every half-hour between Navy Pier and the Sears Tower, Michigan Avenue, and the Shedd Aquarium.
The Second City Theater :: Having become major center of comedy every since its inception in 1959, the Second City Theater is known for being the comedy venue where legends like Bill Murray, John Belushi, Chris Farley, Dan Aykroyd, Stephen Colbert and others cut their teeth on improv comedy. There's no better place to see rising comedy stars than here.
Millennium Park :: A monumental downtown park filled with modern sculpture and art, Millennium Park is a must-see; besides, nobody should visit Chicago without seeing the Bean.
Willis Tower :: Formerly known as the Sears Tower, going to the top and overlooking the city is an experience unlike any other. Except maybe the Hancock building, which will let you do it for free so long as you buy a drink when you get to the top.
Shedd Aquarium :: With more than 22,000 species of fish, amphibians, and other water creatures, Shedd is the largest indoor aquarium in the world.
Museum of Science and Industry :: Set on a beautiful campus overlooking Lake Michigan, the Museum of Science and industry is filled with things like America's only complete German U-Boat, the Smart Home of the future, and a full-sized Curiosity rover.
Live Theater :: From comedy, to Broadway in Chicago, to Shakespearian theater, and experimental projects, Chicago never has a lack of live-performances to amaze you.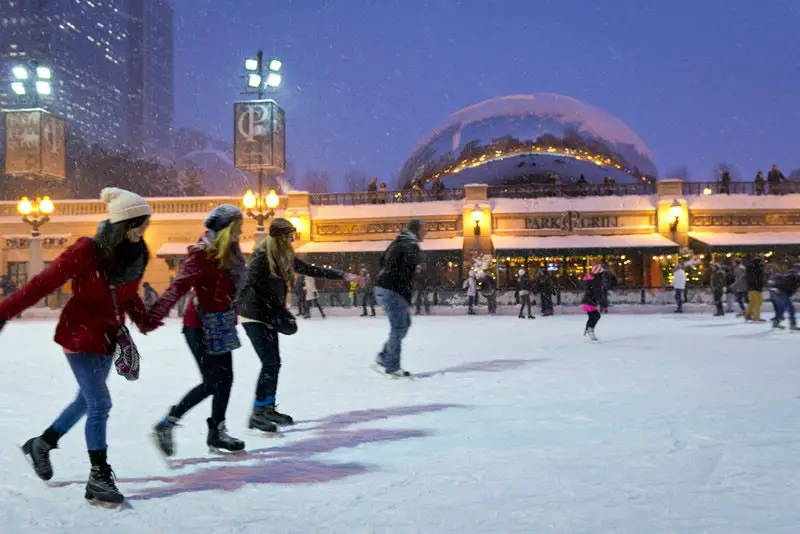 The colder months can force a lot of us into hibernation mode. We no longer have outdoor farmers markets and the beaches, but that does not mean that we must remain indoors. Chicago winter activities are some of the most enjoyable ways to spend your time in Chicago'...