Chinese restaurants are gems hidden in plain view. Every once in awhile I get a craving so hard that I must go find some fluffy steamed rice, chicken, and soy sauce. When that utter desire hits you next, and only Chinese food can suppress the feeling, these ten Chinese restaurants in Chicago should do just nicely.
Top 10 Chinese Restaurants in Chicago
Chi Cafe $
Many people rave about the Chi Cafe being the late night Chinese restaurant to flock to – I would not necessarily disagree with them. They are open until 5am on Friday and Saturday; 2am other nights. Besides being open late, their prices are insanely reasonable and the flavor of every dish will make you wonder why you ever eat anywhere else. Their Chinese food is still delicious when the sun is up, I swear.
2160-A S Archer Ave b/t Cermak Rd & 21st St in Chinatown
(312) 842-9993
Katy's Dumpling House $ [Cash Only]
Homemade items really speak from the heart and make your taste buds react like no other. Katy's Dumpling House has some of the best dumplings in Chicago, and their beef noodle soup [with in-house hand pulled noodles] really sets it apart from other Chinese Restaurants. The restaurant itself is on the small side of things, but I firmly believe that it boosts quality control – which explains the flavor behind every dish.
665 N Cass Ave b/t 41st St & Plaza Dr
(630) 323-9393
1113 Lake St b/t Illinois Route 43 & Marion St
(708) 383-9888
790 Royal St George Dr [Naperville]
(630) 416-1188
Saigon Grill $ [BYOB]
For a mix of Chinese food and Vietnamese dishes, Saigon Grill does the job. They are a small restaurant with a small menu, but everything they serve is pretty on point. The one dish that really seems to stand out above all else is the Vietnamese spring rolls. Those are an essential order when you stop in here. Everything here is made to order, and it shows. For that Ma and Pa style Chinese restaurant, look no further.
5736 N Elston Ave b/t Parkside Ave & Major Ave in Jefferson Park
(773) 628-7156
Jess Cafe $
For a quiet, familiar cafe style setting that serves some quality Chinese food – Jess Cafe nails it. The portions are generous, the prices are very fair, and the specialty drinks alone are enough to keep you coming back. There just seems to be something about the Mongolian beef that hits the spot every time. This family owned Chinese restaurant is a great compliment to the Chicago Chinese restaurant scene.
5819 W Belmont Ave b/t Menard Ave & Monitor Ave in Belmont Central
(773) 637-2717
Potsticker House $$
If homemade dumplings are calling your name, then you have found your happy place. Potsticker House has an extensive menu filled with all of the essentials that you would want from Chinese restaurants. They stay true to the cooking roots with typical Cantonese food preparation – that means that there will be some oil involved. Holding true makes for some of the best dishes in Chicago.
3139 S Halsted St b/t 31st St & 32nd St in Bridgeport
(312) 326-6898
Lao Sze Chuan $$
I will have to begin this review with a slight disclaimer :: if you have a low tolerance to spicy food – you may want to think this visit over. With that out of the way – Lao Sze Chuan is one of the best Chinese restaurants in Chicago, serving some of the best Chinese food in Chicago. Their menu is pretty huge and fairly reasonable. Many of the dishes come in a large enough portion that it can be split into two or three meals, depending on how hungry you are. For a swift kick in your mouth – with Chinese food as the base – Lao Sze Chuan is your hot and spicy stop.
4832 N Broadway Ave b/t Gunnison St & Racine Ave in Uptown
(773) 293-4653
2172 S Archer Ave b/t Cermak Rd & 21st St in Chinatown
(312) 326-5040
MingHin Cuisine $$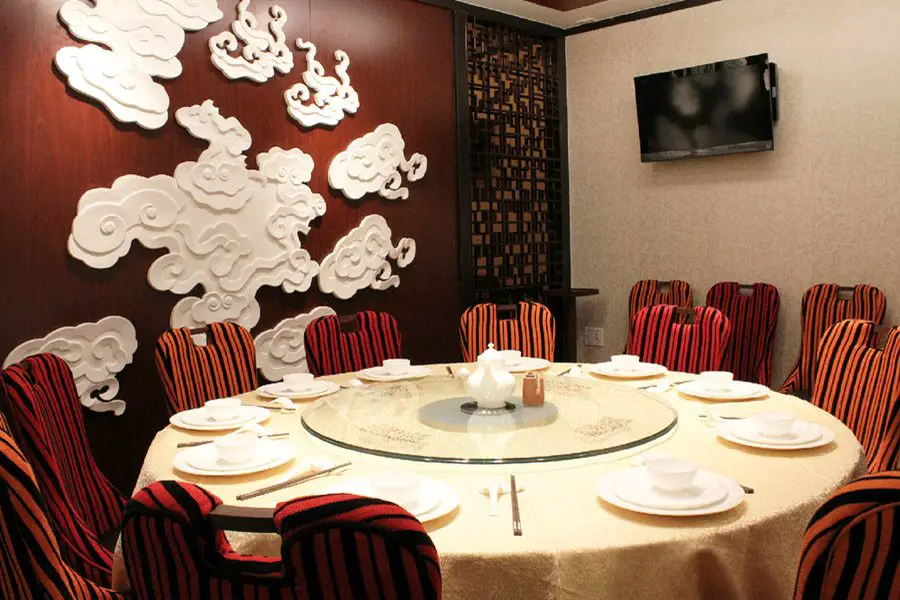 If you are hankering for a tapas style dinner, but cannot get Chinese food out of your head – then MingHin Cuisine will take care of that. They specialize in Dim sum Cantonese dishes. This essentially means: bite sized / individual portions. Going with a group of people is always fun for the fact that you can try many dishes, a bite or two at a time. Ordering is easy, as you just mark what you want on their picture menu and they will bring it out as it is completed.
2168 S Archer Ave b/t Cermak Rd & 21st St in Chinatown
(312) 808-1999
Phoenix $$
If you are more of a visual eater – Phoenix stays true with their traditional style of Chinese Dim sum service. They have food carts that are loaded with options. The cart comes to your table and you choose whatever speaks loudest to your eyes and nostrils. Having a dining experience that relies on impulses and senses to determine your meal is really the way to go when it comes to Chinese restaurants.
2131 S Archer Ave b/t Wentworth Ave & 21st St in Chinatown
(312) 328-0848
Sun Wah Bar-B-Que $$ [BYOB]
"BBQ at a Chinese restaurant?" you may ask. "Yes"- it is really as simple as that, but in the most complex way. You are not going to come here and find brisket – you are going to find the best Peking duck in Chicago! The portions here demand a large appetite, so sharing is encouraged – I tend to be selfish with my food though. You can get basically any type of Chinese dish you would like, but it will be complimented by some of the best bbq meat around. Call ahead to reserve a duck; it is a must!
5041 N Broadway b/t Winnemac Ave & Carmen Ave in Uptown
(773) 769-1254
Go 4 Food $$
I will have to admit that the name did originally throw me off a little bit the first time. At the same time, it intrigued me enough to look into it more. As far as Chinese restaurants go – Go 4 Food is among the best in Chicago. Their menu is absolutely huge, containing both Americanized and traditional dishes to indulge in. If you are hungry enough or have a group, the crispy chicken is definitely worth trying. You really cannot go wrong with getting your Chinese food fix in here.
212 W 23rd St b/t Princeton Ave & Indiana Ave in Chinatown
(312) 842-8688
A special mention goes out to:
Shanghai Terrace $$$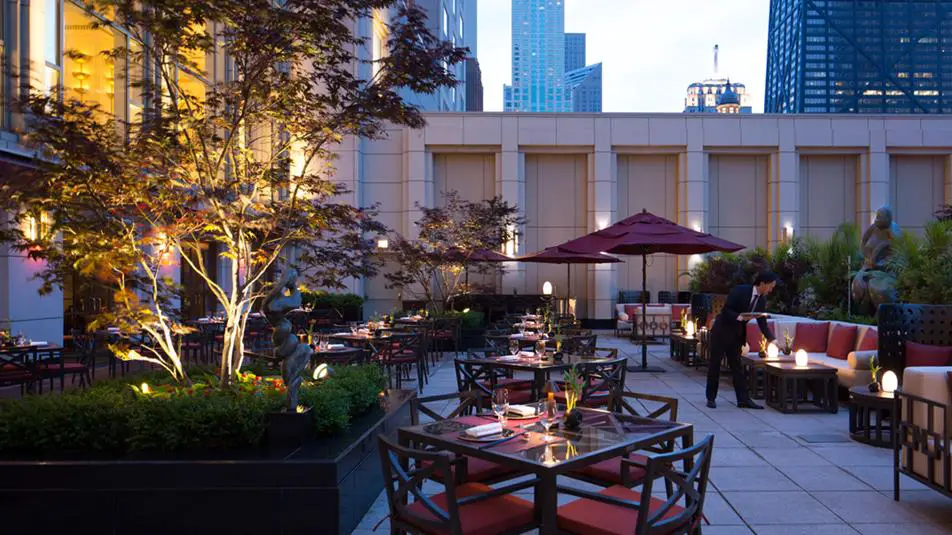 For an elevated night of upscale Chinese dining – Shanghai Terrance offers an Eastern inspired venue in a very Western city. This venue is encompassed by a classic supper club atmosphere tied in with touches of Shanghainese decor. The atmosphere is very relaxing and the perfect location to indulge in an intimate dinner or drinks. With its location on the fourth floor, it offers a great view of the surrounding city – as well as the option to enjoy the gorgeous summer evenings on the patio. With its combination of traditional and contemporary Cantonese and Shanghainese dishes it really does tempt the tastebuds. For an upscale Chinese dinner, you would be hard pressed to find a better venue.
108 E Superior St b/t Rush St & Michigan Ave in Near North Side [The Peninsula Chicago]
(312) 573-6744
It seems like a good majority of Chinese restaurants in Chicago tend to be found in good 'ole Chinatown, but it does only make sense. There are a plethora of Chinese restaurants scattered throughout the city and suburbs though – do not be afraid to explore!
Average rating:
0 reviews