This is a sign– a sign of everything great to come the next handful of months. Sitting outside on a patio just makes food taste better and beer more refreshing. While a few locations are still a few weeks out from opening, others have embraced the weather and opened their doors.
March Patio Openings:
Commonwealth Tavern
2000 W Roscoe St, Chicago, IL 60618
(773) 697-7965
Commonwealth expands their phenomenal atmosphere onto their patio. It contains seating for 24 and serves full brunch, lunch and dinner menus. No more must you be contained indoors.
Frontier
1072 N Milwaukee Ave, Chicago, IL 60642
(773) 772-4322
Frontier's outdoor seating area is a beast. It fits 100 patrons and entertains with a full-service bar, multiple TVs and a fireplace– all while serving lunch, dinner and weekend brunch. It is connected to their 2,500 square-foot outdoor beer garden, which has a retractable roof.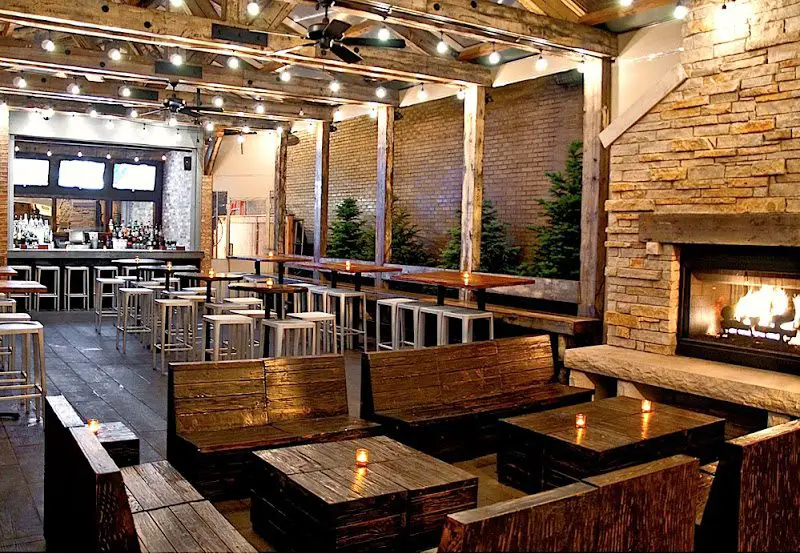 Kanela Breakfast Club
Multiple Locations
Each location has its own unique vibe– but all equally great. Their full food and drink menu is served for outdoor satisfaction.
Lottie's Pub
1925 W Cortland St, Chicago, IL 60622
(773) 489-0738
As if the inside of Lottie's Pub didn't provide enough satisfaction. Their outdoor seating can accommodate 63-guest. Tree provide ample shade, as the seating runs along Winchester Avenue. They serve a full food and drink menu.
Southport & Irving (SIP)
4000 N Southport Ave, Chicago, IL 60613
(773) 857-2890
With seating for 30-35 people, you and your friends can soak up the sun. A unique feature of their space is the flower and herb garden that will be complimenting the area this summer. There will be a full food and drink menu available.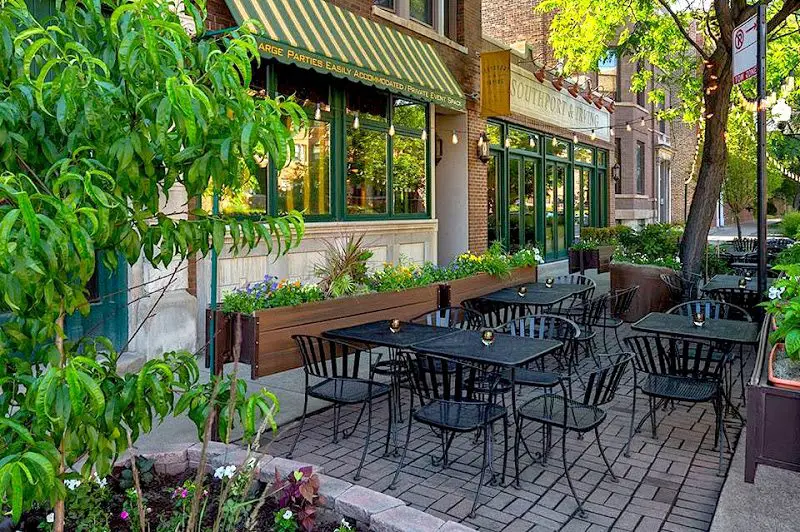 Tavern on Little Fort
4128 N Lincoln Ave, Chicago, IL 60618
(773) 360-1869
Tavern is a new addition this year. They will be opening their first outdoor patio seating area that can fit 48 people. Later this spring they will be taking it up a notch by adding a beer garden that can hold 68 people. A full food and drink menu will be available.
April Patio Openings:
MAK : Modern Asian Cuisine
1924 W Division St, Chicago, IL 60622
(773) 772-6251
MAK opens up their patio area to 28 guests, while serving full menus. For a Chinese food fix, that is loaded with healthy options– versus your typical buffet– look no further.
The Pony
1638 W Belmont Ave, Chicago, IL 60657
(773) 828-5055
Their patio may not be open until the 1st, but their UP Lounge is open now. The entire second floor of The Pony in under a retractable roof. If the sun is shining, you can be sure that the roof will be open. The patio seats 15 people, while the lounge seats many, many more. Full menus are served throughout.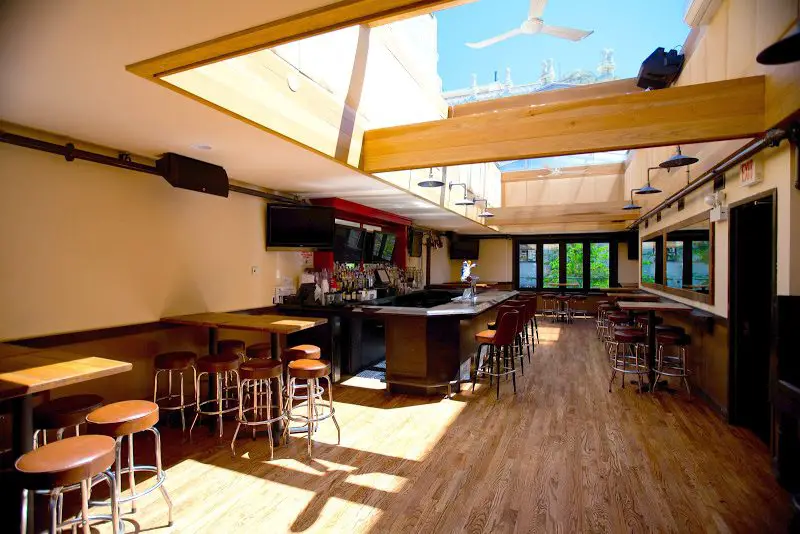 May Patio Openings:
The LandShark Beer Garden
Varsity Shop, 700 E Grand Ave, Chicago, IL 60611
(312) 595-7437
This is where the fun happens on Navy Pier. With a killer backdrop and what seems like constant live bands playing, they always please. Whether you are already on the pier, or just nearby, stop in for entertainment.
Castaways Bar & Grill
1603 N Lake Shore Dr, Chicago, IL 60614
(773) 281-1200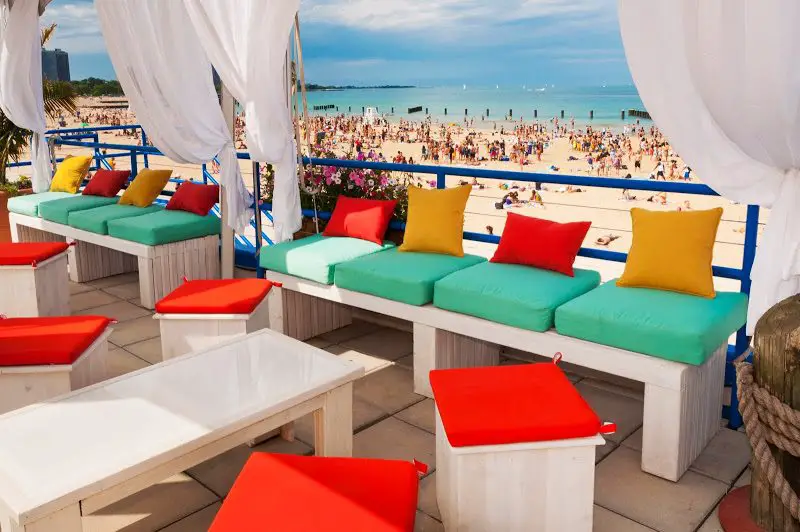 If you are looking to spend some time on the beach– Castaways is your place. With its location on North Avenue Beach, it makes it ridiculously easy to indulge in the sand and then a frozen drink to cool you down. They serve a full food and drink menu– as well as have cabanas for rent.
Average rating:
0 reviews