If you closely skim this article, you may notice that it is listed under the Entertainment category.
That is because Jeppson's Malort is not traditionally used for any other reason than as a tool to make your friends cringe (and potentially vomit) while everyone else laughs.
Malort has a rich history in Chicago. It has been around since before prohibition (notice the three stars on the Chicago flag compared to four now), and it was still sold during the prohibition. They managed to convince people that this interesting mix of flavors could be used a medicine. Not medicine like ipecac that induces vomiting– medicine that could actually cure an ailment. I can almost believe that though. If I was a virus and Malort was headed in my general direction, I would exit through the gift shop and never return to that crazed body.
Today, Malort is celebrated among friends and is a right of passage. Taking down a shot is basically like saying, "hey, I have hair on my chest.. and I want my back to match."
This Chicago liquor is conniving though. It looks almost like a wine, and the initial taste is not that off-putting. A few seconds later you start experiencing feelings in your body that you have never experienced. The taste it leaves in your mouth is bitter, like one of your ex-girlfriends that ended it because she found Tinder on your phone and let everyone on social media know how insecure you really are.
This recipe has origins in Sweden. Malort translates into the Swedish word wormwood– which is a main ingredient. However, it translates into Russian as Chernobyl– yep, the location of the nuclear meltdown that created a desolate, uninhabitable ghost-city.
You are essentially putting a nuclear meltdown into your mouth.
I first came into contact with Malort at Grandview Tavern in West Town.. it will forever be a day that lives in infamy.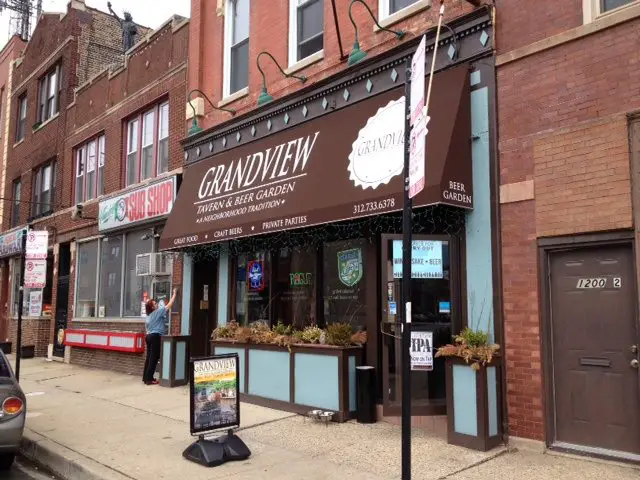 Malort truly is an experience in its own right. I firmly believe that every person that steps foot into Chicago should take back a shot, and buy one for the person standing next to them as well.
Average rating:
0 reviews