We all like to be able to come home after a long day and sink into a place that truly feels like our own. We want it to reflect our style and instantly make us feel at ease. In Chicago, you have to be creative to reinvent your apartment. Small spaces are just one of the hurdles that you must overcome. Maximizing your space is absolutely key.
If you are renting' limitations come in many forms. Many of times painting walls and replacing carpet is forbidden' there are ways to combat that.
Divide The Room
Using furniture to act as barriers can play a huge part in the atmosphere of a room. If the room is large enough, definitely experiment with layouts.
A couch in the middle of a room can section off the living room from the dining room.
To add more efficiency, place a slim table or console behind the couch that can tailor to both rooms.
Add An Entry
If your apartment can accommodate, a designated entry area will make your apartment feel larger.
An appealing entry rug will be one of the first things to greet you and your guests. A wall can be fitted with hooks for coats and hats, or even a coat rack. A shoe rack will help to keep the area looking clean and uncluttered.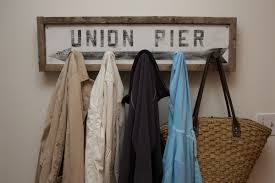 Multi-Task
The layout of the furniture is important, but maximizing space is also a plus. Utilizing furniture that can double as a sleeping space or storage has its perks.
They make coffee tables that swing up to act as a desk, with storage below. Even just drawers make a big difference. A couch that folds into a bed makes for quick sleeping quarters for a guest or two. They even make hollow ottomans that are meant for storing items' perfect place for blankets.
Elevated Entertainment
This will depend on your lease, whether you can drill holes or not, chances are no.
However, you can find stands that are essentially a pole with the tv mounts on it.'By elevating the tv, you will not only have a more modern look, you will have open space to put a table. This table can be utilized for storage, while the top can contain photos, flowers, memorabilia, or whatever you fancy.
Floor Covers
Whether you like your flooring or not, area rugs can make a huge difference in any room.
If you are looking to get rid of that unsightly lime green carpet that has been in place since the 70's, a rug can hide that no problem. Even if you have phenomenal wood flooring, a rug can compliment it very nicely. Much like using furniture to divide a room placing it under a bed, coffee table, or even living room table can really add a sense of seperation to that living space.
Dress Your Windows
Drapes and curtains can change the room in many ways.
Simple setups can be used to add a little bit of style, while hiding the window trim. You can kick it up a notch by layering curtains and expanding them out along the wall, rather than confining them to the trim. This method is a master of illusion. It will make it seem like there is a very large window hiding behind the drapes, rather than just a small window and a lot of blank wall space.
Lighten Up
Lighting makes all the difference.
Investing in end tables and lamps can brighten up the mood of any room. Dark corners are optimal candidates for soft lighting. Lightening up a room makes it seem much larger and robust. Standing floor lamps are great if space is tight, or if you are going for more of a minimalistic look.
Reflect Your Space
With the added light, should come added mirrors.
Mirrors help to open the room up and make it seem larger by reflecting the light. Rather than looking at a blank wall, you will see reflections, which tricks your eyes into making it seem like a window to another room.
Another neat setup is to position it directly across from a window or painting to give it dual-purpose.
Collage
This is an easy way to fill in blank wall space.
Photo grids can be made up of anything from your own framed photos, to paintings and other art.
Photos are easily changed to vary it up from time to time and frames can be found for cheap.
Floating Displays
Floating shelves are a very minimalistic style, that offers limitless potential.
Their simple styling goes with essentially everything. The added space is perfect for rotating displays as well. Books, clocks, trinkets and photos all do it justice. Depending on the style that you prefer, you can line the shelves up traditionally, like a bookcase or you can stagger them for a modern touch.
Maximize Space
If holes are strictly forbidden bookcases will fit the bill nicely.
The available space can be utilized in many way. You can use it for display and rotate items out, or you could do something crazy like use it for books. With all the available room, you can actually use it in many different ways. A portion for rotating display, a portion for books, the top for dishes, and you can even go a step further. Use containers, baskets, or bins to act as drawers. These areas can be filled with the less eye pleasing items.
Bathroom Furnishings
Many apartments come equipped with cramped bathrooms that doesn't mean that you can't spruce it up though.
Adding compact furniture can not only be efficient, but also add some class. the most space saving and effective method is adding a slim table that can skim the wall. If it has drawers, that is even better. You will be more organized, and your bathroom will feel more welcoming. You can take it a step further by adding a skirt to it so you can utilize the space underneath it for the unsightly bathroom items and cleaners.
Painted Surroundings
If you can't paint the walls, paint the furniture to accent.
If you are willing to do a little work, paint can go a long way in changing the entire look of the room. Plus, worn wooden furniture can usually be found at affordable prices.
Combat Colors
Some things you really can't change in your apartment such as the bathroom tiling.
Rather than having it a continuous eyesore, find a color that will compliment it and spread it throughout the room. Sometimes it is just best to compliment your enemies.
Make It Your Own
You can take ordinary items and make them really pop just by adding a stencil design.
This is where you can pull together a lot of design variations. Not only are you in control of the design, but you can choose the exact colors that you would like.
Stencils can be placed on anything from plates to hold candles, to vases, frames, and so much more.
Just put a bird on it.
Average rating:
0 reviews