Choosing a style of Chicago living can be tricky for some, and a no brainer for others.
Living situations can depend greatly on where you are in your life– young professional or settling down– but it does not dictate it 100%.
Some people love city living and the fast-paced excitement no matter what, while others prefer some space and a little bit of tranquility.
Chicago provides a wide range of living styles, whether they are in the heart of the city or 20-miles out.
It does amaze me the outlook that some city-dwellers have on Suburbanites. It is as if you choose to not to live in the city, you are an outcast and not really a part of Chicago. It all comes down to personal preference– same with automobiles, food, bars, clothes and so-on.
If everyone loved the same bar as you, then it would be even more packed then it already is– soon enough there would be no room for you and your outlook would change.
Forget the social status, here is a look from a non-native Chicagoan.
Chicago Living Variations:
City Life:
City life provides never ending excitement, in the sense that there is always something going on around you. Many times, more options than you can even imagine. Neighborhoods are tailored to different types of life. River North tends to attract successful business men and women, while Lincoln Park brings in the younger crowd of all social statuses.
The nightlife varies greatly from area to area. If you choose to live in the heart of the city– the more expensive stores, restaurants, and bars will seemingly surround you. Night clubs and social status seem to play a larger role in going out for the night. It is a nice touch to have so many options around that you can essentially go to a new restaurant every week for year and still barely graze the surface.
Some areas are taken over with dive bars, while some have nightclubs and ritzy water-houses.
For single people looking to meet others, the city offers opportunities around every corner. I am not saying the suburbs do not provide opportunities, but with a mass amount of people, comes a mass amount of options.
There is a price that is paid to have access to all of these amenities though. Higher taxes make living costs seem outrageous. High rent cost will limit your square footage quite a bit. A cozy flat in the city, is the same price (or more) as a quaint couple bedroom house in the suburbs– with a yard.
The amount of people can seem overwhelming, and the noise is non-stop. Traffic is horrid, and if you personally drive– you have to watch out for pedestrians like deer on the side of the interstate.
However, that does not bother some people in the slightest. They yearn for that fast paced life and the endless opportunities. The excitement that everyday can bring something new, whether experience or people.
Some will sacrifice the life for work in the suburbs and no longer want to make the commute. Some will take-off seeking a better, calmer life in the suburbs for a family– not to mention the better school systems.
Others will just get over the city feeling and want to experience life in a different manner.
Suburb Life: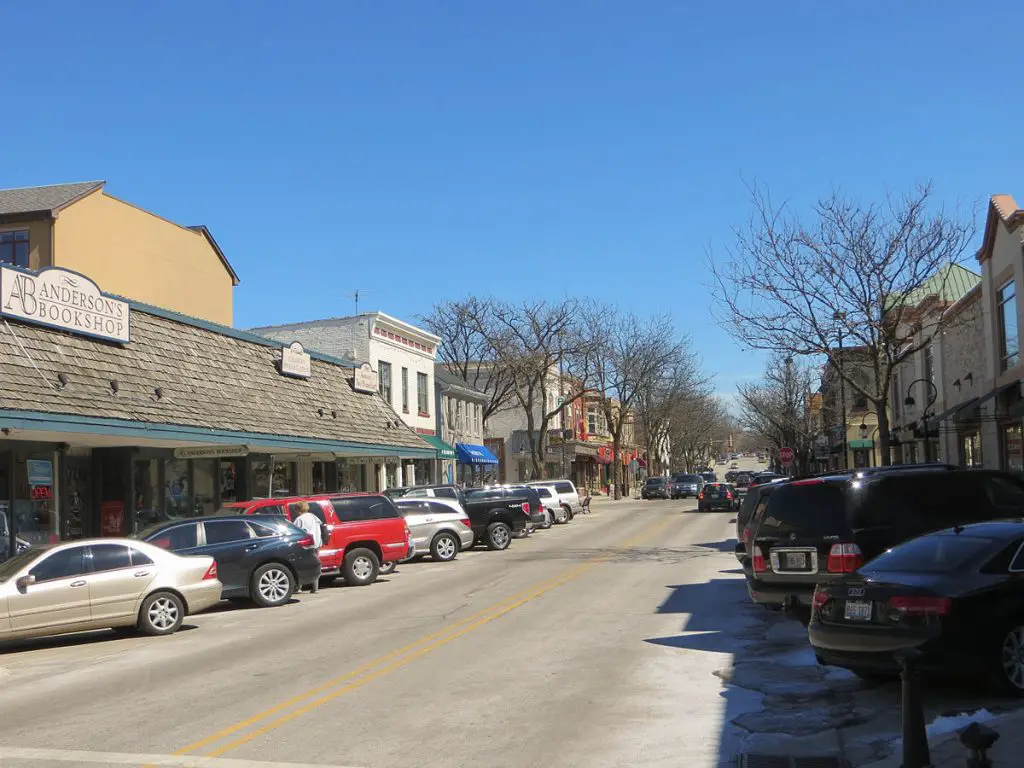 The suburbs provide a fantastic quality of life. Affordable prices on homes and typically cheaper restaurants and bars can be very appealing.
As I mentioned earlier, this is your opportunity to have a yard and some space between you and your neighbors. Going outdoors can also mean a little slice of nature. Driving is a lot less of a chore and can actually be enjoyable.
If you want to make it to the city, public transport is very accessible in many of the suburbs if you do not want to drive and pay for parking. That is another thing, there are actually a lot of free places to park in the suburbs.
The nightlife may not be quite as extensive as the city, but you can guarantee that there will still be a wide-variety of restaurants to feast in and bars to quench your thirst.
This is another to each their own– but mowing the grass, firing up the grill and lighting a bonfire with your buddies is actually a pretty superb way to spend the evening. If yard work scares you, there are businesses that can take care of it for you.
When it comes to family– some will still prefer the city, while others would rather raise their children in a more relaxing atmosphere. The school systems in the suburbs are usually tenfold better than in the city.
For the very adventurous soul, the suburbs may not be the ideal place. For ever-changing experiences, downtown is a must. The suburbs still have plenty to do, but when compared to the heart of the city– it can be a little slow paced.
If you work in the suburb that you are living in, that is great. If you work in the city and have to commute, it can be a pain. The train will be your quickest route many days, as traffic can pile up pretty fast.
Conclusion:
You could argue that both forms of Chicago living have their pros and cons– however, one person's pro is another's con.
Take all of this into account, reevaluate your life and you will end up where you belong.
If at all possible, I recommend experiencing both sides.
Average rating:
0 reviews