Typically, when you want to indulge in some tasty food trucks you have to run all over Chicago. It's like a giant scavenger hunt. Truckin' Around has changed that. No more must you run amuck through the street looking for that late night treat. Actually, that is a lie. But, this event will allow you to figure out what trucks are worth running around for.
Schaumburg has rallied the troops at the Boomers Stadium for the Truckin' Around : Food Truck Extravaganza.
The 3rd Saturday of every month (April-September), food trucks unite to create a festival of 4-wheeled flavor (or do those trucks have 6-wheels?). From 11am-7pm you can wander around and eat your heart's desire from the food trucks that you've heard about, but haven't been able to track down yet.
The truck list rotates monthly, meaning that there will be a different selection each time that you visit. That makes it worth exploring each month that it is in session. Plus, there are also cooking classes to further your skills at home.
I recommend visiting with a group of people. Some trucks will serve tasting portions– but most serve their full size portions fit for a drunken army. Going with a crew will allow you to share the food and try as many dishes as possible.
If you have a phobia of lines, I suggest going early. It fills up quite a lot in the evening around dinner. Beer and wine is served though; so if you get stuck in the lines at least you won't be thirsty.
April's kickoff event has a very hearty lineup of vendors:
Auntie Vees
Best Truckin
Bridgeport Pasty
Blue St Market
The Calle Wagon
Chicago Cupcake
Chicago Lunchbox
Chicago Pizza Bos
Da Lobsta
Doner Men
Gia Via
Gino's Steaks Truck
Grill Chasers
Haute Sausage
Jack's Fork in the Road
Jerk
PIKO
Mario's Cart
Toasty Cheese
The Slide Ride
http://www.truckinaroundfoodfest.com/
Their Facebook page is a great way to stay up to date with the latest information and vendors.
Truckin' Around : Food Truck Extravaganza is organized by the ever popular Toasty Cheese Mobile Eatery. Their lines are typically astronomical, but you'll see why within the first bite.
They say to come out rain or shine!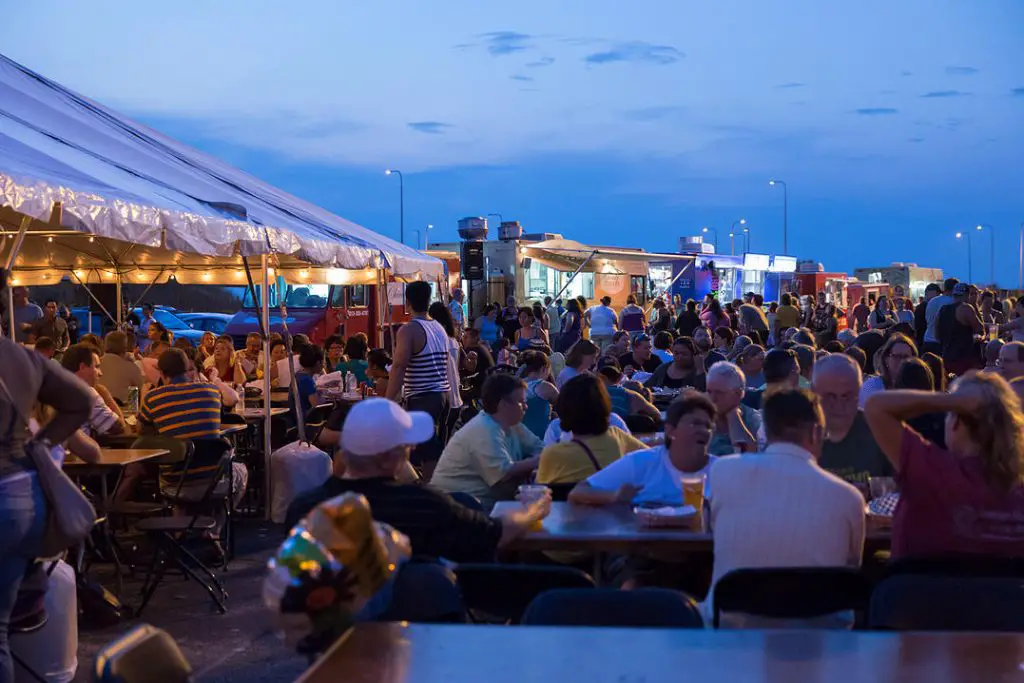 Free Admission / Beer & Wine Available To Purchase / Family Activities / 11am-7pm
–April 18th
–May 16th
–June 20th
–July 18th
–August 15th
–September 19th
Truckin' Around : Food Truck Extravaganza
Schaumburg Boomers Stadium
1999 Springinsguth Rd.
Schaumburg, IL 60193
Average rating:
0 reviews