"Top Chef: Chicago" Meets Chicago's Finest
This season of the Bravo Network's Top Chef was filmed here in Chicago, exposing competing chefs from all over the country to all the culinary treats the Windy City has to offer.
This week's Quickfire Challenge gave the chefs 45 minutes to create a modern salad using fresh produce. Forty-five minutes is a long time to prepare a salad, so the judges were looking for something spectacular.
Salads have slowly moved their way from appetizer to main course. Even here in Chicago, known for its meats, you can find great places to get tasty salads. Try Sopraffina, which offers 'fast food' in the form of antipasti, thin-crust pizza, pasta, panini sandwiches, and an extensive selection of salads. Pick up a Hilltop Salad (mixed greens, candied walnuts, fresh pears, dried cranberries, gorgonzola cheese, and balsamic vinaigrette) or a Farmstand Salad (greens with candied walnuts, roma tomatoes, crumbled goat cheese, and sherry raisin vinaigrette). Or just hit the salad bar and create your own! Sopraffina has five locations in Chicago, all in the downtown Loop area.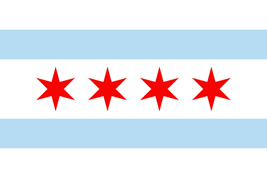 In the Elimination Challenge, the contestants created a healthy, hearty, and delicious box-lunch meal for members of the Chicago Police Academy. The meal had to contain whole grains, lean proteins, fruits, and vegetables.
The Chicago Police Department is the second largest police department in the United States and is one of the oldest, dating back to 1837. If you're interested in Windy City law and order, check out the official blog site of the CPD, Checkerboard Chat.
Photo credit: (c/o SXC) Bob Smith
Tags: bravo, cafeteria, carry-out, chicago, competition, deli, delivery, downtown, Entertainment, family-oriented, italian, loop, lunch, police, reality-tv, Restaurants, salads, sandwiches, top-chef, wheelchair access
Related Stories
POSTED IN: Entertainment, Restaurants