The Chicago Board of Trade Building has towered over the LaSalle Street 'canyon' since its completion in 1930. With 44 floors and standing at 605 feet (184 m), it was Chicago's tallest building from 1930 until 1965 (when it was surpassed by the Daley Center). It has been listed as a National Historic Landmark since 1978 and is now the primary trading venue for the CME Group (the merger of the Chicago Board of Trade and the Chicago Mercantile Exchange).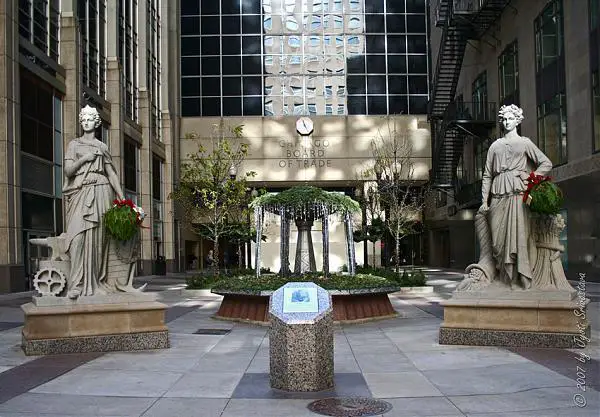 Artwork and sculpture can be found all throughout the building, symbolizing the trading activities inside. On either side of the clock facing LaSalle Street are hooded figures, an Egyptian holding grain and a Native American holding corn. Two granite statues (from the old CBoT building, demolished in 1929) representing Industry and Agriculture stand in the building's plaza, and representations of bulls protrude from the building's north side, a reference to a 'bull market.' Overlooking all this is a 6500-pound, 31-foot tall (2948 kg, 9.4 m) aluminum statue of the Roman goddess of grain, Ceres, holding a sheaf of wheat in the left hand and a bag of corn in the right. An interesting note of trivia: because the statue is so high up, the sculptor (John H. Storrs) believed that no one would ever be close enough to see the statue's face, so he intentionally left it blank.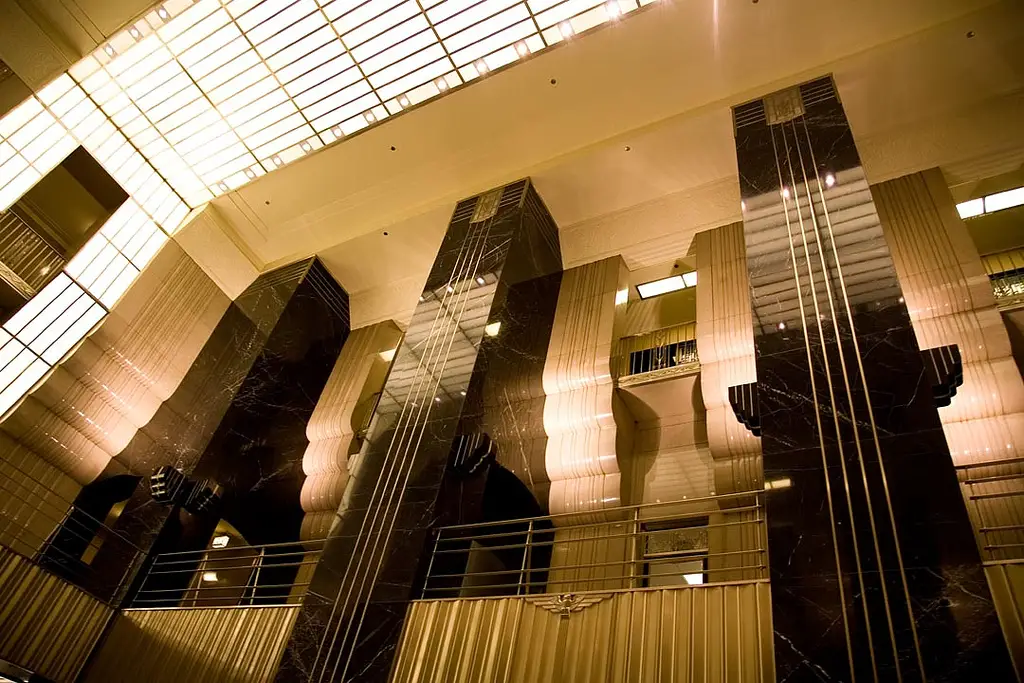 Famous visitors have included Prince Charles, President George H.W. Bush, Mikhail Gorbachev, President Jimmy Carter, Vice President Al Gore, and President George W. Bush. Even if you're not famous, you can tour the architecture and selected portions of trading operations with the Chicago Architecture Foundation.