The city of Chicago is filled with cultural activities, famous buildings, and hot spots known to the incoming tourists and long-lived locals. But, what local wants to stand in lines and pay cover fees in their own city? From what time to go to The Bean to what day to go to the Art Institute of Chicago, here are the native hacks to the 14 best touristy things in Chicago:
The Bean:
Don't bother going on a weekend afternoon, unless you want to be smothered by hoards of iPad flashes and selfie sticks. Instead, take advantage of your local status and go as an early bird or night owl.
Native Hack: Go on morning run (before 9am) to capture your solo image or take a night stroll (after 9pm) to catch the reflection of the city skyline in the black, sky-lit bean.
John Hancock:

You'll want a native hack on how to score a prime view and price to this panoramic building. Instead of going to the observatory, head to the Signature Lounge to score a cocktail for the same view and price as the observatory entrance fee.
Native Hack: Tell your friends downtown to meet you at the Signature Lounge after work for a weekday happy hour and a perfect view without lines.
Art Institute of Chicago: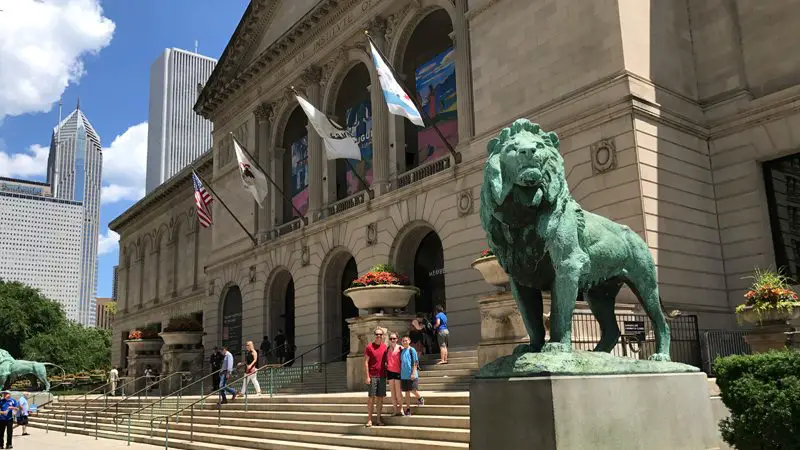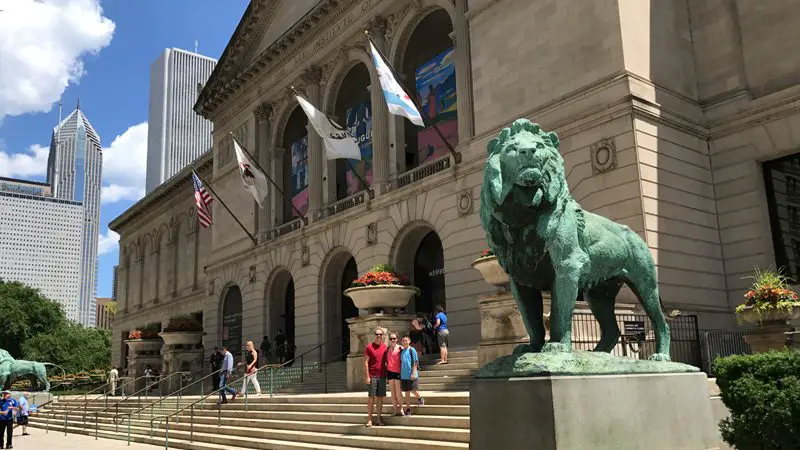 Ditch the school field trips, weekend crowds, expense ticket in, and head to the museum on a Thursday evening.
Native Hack: Illinois residents receive free admission Thursday evenings from 5 to 8pm. So, head after work or bring your date here to start the evening on a Thursday for the country's best collection of Impressionist and Postimpressionist art.
Sports games:
Shouldn't locals get a discount at the Blackhawks games' With all of our sports' games ringing in at over $100 for the nosebleed sections, locals need to catch a break to affordably support their hometown teams.
Native Hack: Check out Craigslist 1-2 hours before the game to score a deal on a prime seat.
Shake Shack:
Chicago has a raving list of the top burger joints, which unfortunately comes along with high demands and long lines.
Native Hack: Cheat the system and head to Shake Shack Downtown on a Friday afternoon around 4pm. Destroy a burger, cheesy fries, and shake, then wobble next door to watch a movie at the AMC 600 North Michigan 9. Recline your burger belly in these unforgettable lazy boy movie theater chairs.
Boat Tours:
Don't be ignorant; these boat tours aren't only for tourists. Hop on a boat to take advantage of your waterfront city.
Native Hack: Take the Architecture Tour with Shoreline Sightseeing to learn about Chicago's lakefront buildings as you maneuver through the intertwining river. Buy tickets online at shorelinesightseeing.com for as little as $27.00.
Violet Hour:
Don't get stuck on the street waiting to get into this hot spot.
Native Hack: Go on the weekend night around 9pm as your first bar for the night. Get your first expensive drink buzz, beat the crowd, and then head out.
Goose Island Brewery:
Don't just drink the local Chicago beers; learn about them.
Native Hack: Reserve a brewery tour and tasting at Goose Island Brew Pub on Clybourn for a Saturday (12:30pm, 2;00pm, 3:30pm) or Sunday (12:00pm, 1:30pm, 3:00 pm) afternoon, where you'll get 6 samples and a souvenir Goose Island pint glass all for $10.
Shedd Aquarium:
Instead of the usual aquarium experience, mark your calendar for Jazzin' at the Shedd where you can experience the aquarium after hours with jazz, cocktails, the lake, and fireworks.
Native Hack: From June 17th to September 9th, bring your friends and family to hear music, drink wine, see fish, and and watch the sky light up when the sun goes down with the Navy Pier fireworks. Check out Groupon for a discounted ticket in.'
Top H'orderves:
From oysters to wine to cheese, Chicago has exceptional places known for serving up delicious, decadent appetizers. But, who needs to spend $100 at Eataly, Shaw's, or The Purple Pig when you can get the same quality for $25?
Native Hack: Go to the Greektown Mariano's for Oyster Happy Hour from 2-4pm any day of the week for $1.49 oysters, grab a bottle of wine at store value, a cheese plate, and sit at the Oyster Bar. Also, if you're feeling very lazy and hungry, you can pick out a big juicy steak and have Mariano's grill it for you for free.
Segway Tours:
Grab your goofiest friends and take a spin on the Segway on a sunny day.
Native Hack: Head out on the next sunny day and drink a beer before. Check out Groupon and Living Social for a special deal.
Bike Tours:
Try something new and see the city on different legs.
Native Hack: Grab a Groupon to Bobby's Bike Hike that offers Lakefront Neighborhood Tours, Bikes Bites & Brews Tours, City Lights at Night Tour, Southside Gangster Tours, Museum & Parks at Sunset Tour, and a Kid's Edition, so pick your favorite and head out for some entertaining exercise.
Cruises:
You are missing out on living on the lakefront, if you don't take advantage of a lake cruise. Skip a narrated boat tour and hop on a romantic, fun getaway cruise onto Lake Michigan.
Native Hack:'Wendella's boats offers Specialty cruises, such as the Wine & Cheese Cruise ($60.50/per), Beer & BBQ cruise ($53.75/person), and Sunset Tours to thoroughly enjoy the Chicago horizon.
Helicopter Tour:
This exciting event isn't just for tourist, this activity is for the adventurous locals. See your city from a whole new perspective.
Native Hack: Book a Chicago Helicopter Tour online through CheTours and choose a helicopter tour by daylight ($128/person), twilight ($178/person), or night ($158/person).
Average rating:
0 reviews